PTA: Friends of Walton Oak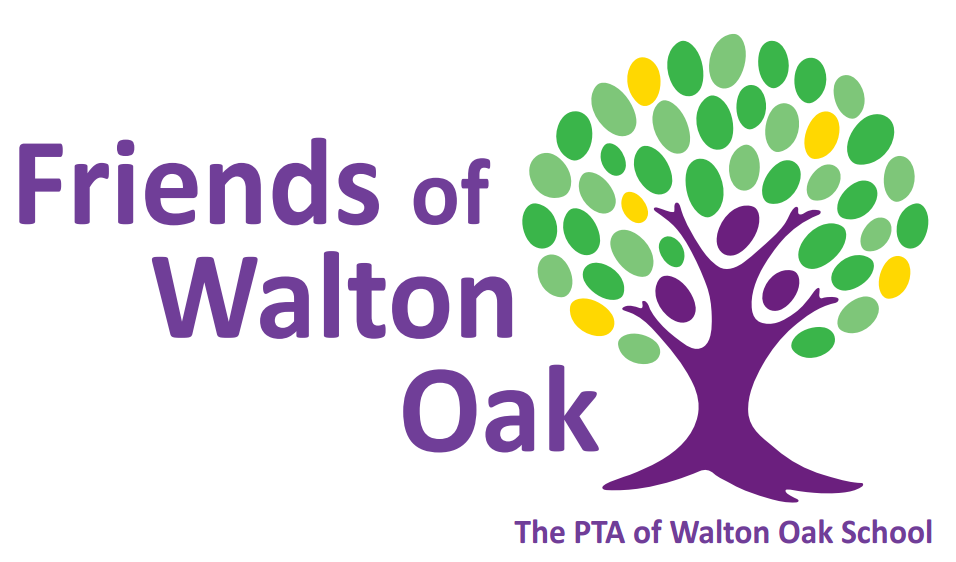 Welcome to the Friends of Walton Oak
The Friends of Walton Oak are the Parent Teacher Association (PTA) of Walton Oak School. Often referred to as FOWO are a supportive group of parents, carers and staff working for the mutual benefit of the school.
As a registered charity, the committee and its volunteers organise fundraising activities and events throughout the year to provide additional resources or educational opportunities for the children to enjoy. It is important that we gain active support from parents, carers and staff to enable this resource to continue raise additional funds for the school.
The money raised helps to advance the education of pupils in the school by:
Developing effective relationships between the staff, parents and others associated with the school.
Funding equipment and extra-curricular activities for all pupils to access.

How you can get involved?
As a parent or carer of a child at Walton Oak School you are automatically a 'Friend of Walton Oak'.
We encourage all parents, carers, and staff, in fact our whole school community, to volunteer a small amount of their time to help us. It's always lovely to see new faces, even if you can only volunteer half an hour of your time, your support is much appreciated.
We love to hear your ideas about possible fundraising activities or events or how you can help us. Please take part in our Online Parent Survey or email us at fowo@lumenlearningtrust.co.uk

Click on our PTA Social tool to find out where you can help us