Curriculum
A creative curriculum
The curriculum is rich and vibrant and promotes pupils' spiritual, moral, social and cultural development well. Pupils say that they thoroughly enjoy their learning from finding dinosaur bones on the field to meeting a children's author and illustrator earlier in the week. There are many opportunities for visits and visitors which provide a good stimulus for learning throughout the school year. Specialist provision for music and physical education enhances curriculum provision very effectively.
Ofsted, March 2013
Our curriculum is:
Designed to inspire
Broad and balanced
Personalised, using innovative approaches to tailor to individual needs
Ensures we can monitor pupil performance, regularly celebrating pupil success across the curriculum
Complemented by extra-curricular opportunities
Ensuring children leave prepared for the move into secondary school + their future success
The aims of our curriculum are:
To ensure our pupils are inspired to learn and develop new skills
To encourage all pupils to reach and exceed their potential by offering a challenging, stimulating and exciting curriculum
To develop the whole child and encourage them to become curious about the world
To provide our children with the freedom to be creative and explore new ideas
Teaching and learning
Walton Oak has a higher than average teacher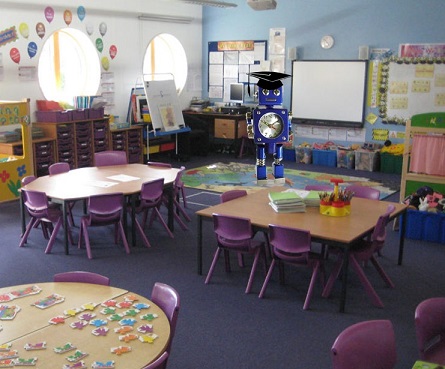 to pupil ratio and, unusually, each class teacher is supported by a full time teaching assistant, which helps us ensure that all children receive the support they need to reach their full potential.
Our pupils are assessed regularly to ensure that their learning remains on track. Formal assessments are carried out four times a year, after which teachers meet, discuss and plan the next units of learning to meet the needs of each child. Each child also has personalised targets for English and Maths which are updated regularly.
Phonics is taught systematically from Early Years onwards using the Letters and Sounds scheme, supplemented by Jolly Phonics and Big Cat Phonics.
We use a variety of reading schemes, including Oxford Reading Tree, Big Cat and Ginn readers. All books are levelled according to Book Bands and children are encouraged to self-select from the band they are working at.