Facilities
Our state-of-the-art learning environment is designed to inspire and engage our pupils, providing a platform for success and encouraging them to become curious about the world in which they live.
We achieve this through the abundance of outdoor and indoor space we have access to, enabling your child to excel in their chosen area.
Our extensive outdoor facilities include three playground areas, two floodlit Multi Use Game Areas (MUGAs), adventure trails, a woodland area, a pond, an orchard, an amphitheatre and an innovative outdoor classroom, aptly named 'Woody Oaks'. We also have dedicated outdoor classrooms for Early Years and Year 1 children. Since we have introduced these unique features as tools to deliver our creative curriculum we have seen our pupils learn new skills and develop new interests, inspired by the outdoors environment.
Inside, features include a well stocked library based at the heart of our school, top-end mobile technology in the form of iPads and Macbooks, a music studio equipped with a wide selection of instruments, a large hall with excellent stage lighting and a professional sound system, and specific learning support rooms to ensure we cater for the individual needs of every child.
All of our classrooms are equipped with interactive whiteboards and projectors enabling our teaching staff to deliver a dynamic and stimulating curriculum. In addition, each of our class corridors has its own unique colour scheme, offering a sense of belonging and ownership and encouraging pupils to feel part of their school and class communities.

Pupils have access to the following indoor and outdoor sports facilities:
A purpose built indoor gymnasium complete with wall bars, ropes, professional stage lighting and sound equipment for dance and gymnastic displays / lessons.
Two floodlit multi-use games areas (MUGA) which are clearly marked with: two full sized netball courts; two full sized tennis courts and two six-a-side football pitches. Our MUGAs have recently undergone a massive resurfacing and remarking project and look fantastic!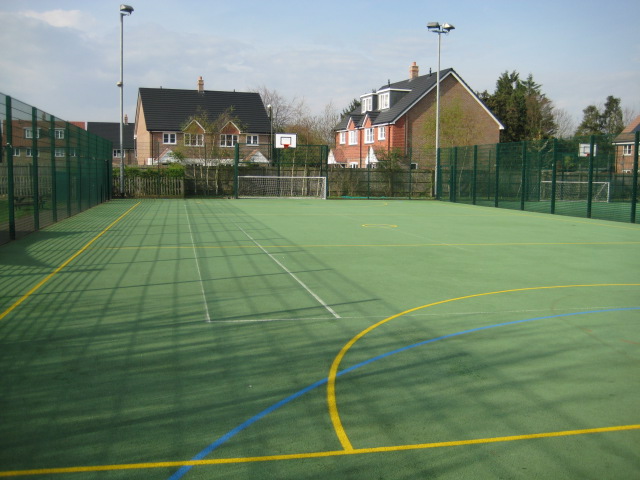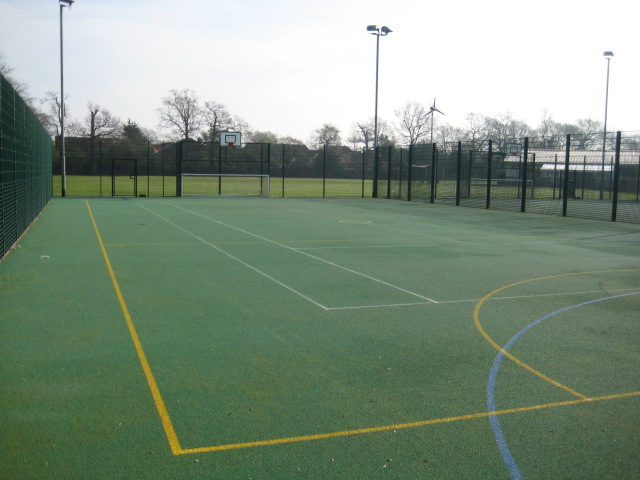 Two large playing fields which allow space for: an eight lane, 80m straight athletics track; a 200m oval track for longer distance races; numerous rounders pitches; two football pitches; four mini tag rugby pitches and space for our permanent orienteering course.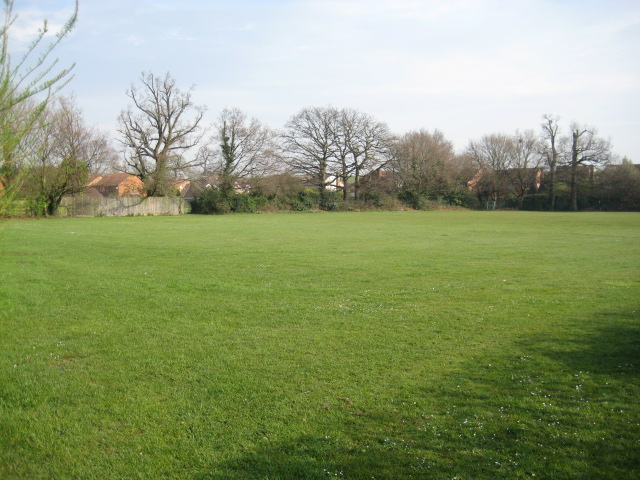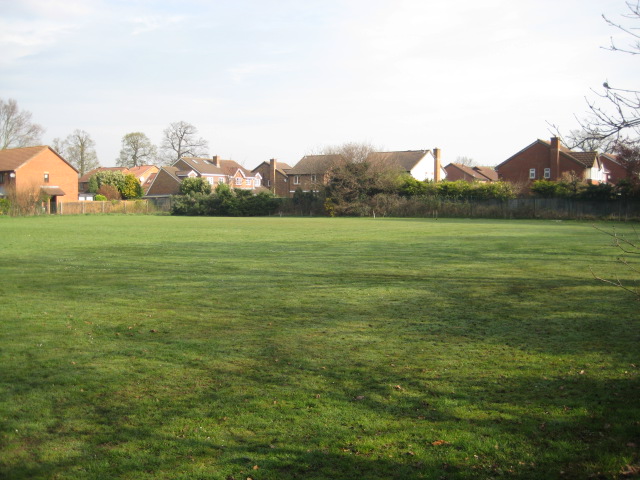 Two playgrounds; one for Key Stage 1 and one for Key Stage 2 children.