What Does Good Attendance Mean?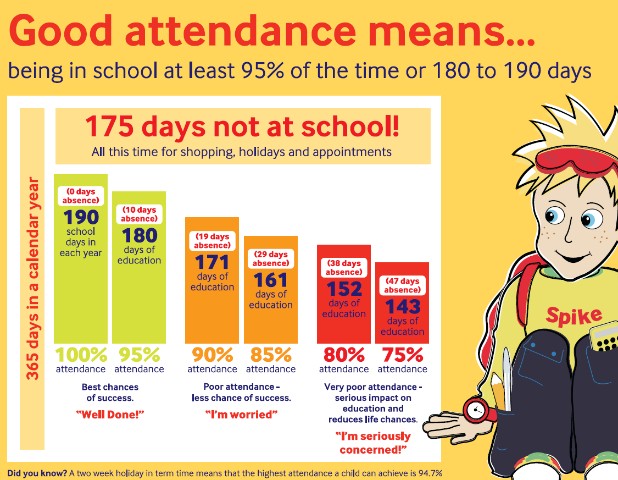 We know it's not always easy. We really do appreciate that you tackle juggling work commitments, traffic and weather conditions to get your children here. We also appreciate not every family's circumstances are the same.
We try our very best to understand each situation, rather than just reading a statistic.
But the reality is that missed days equals missed opportunities and we want to give each of our pupils every opportunity to shine.