Uniform: PE
Walton Oak PE Kit
Every child in every class from Reception up to and including Year 6, needs to have PE kit in school every week throughout the entire school year.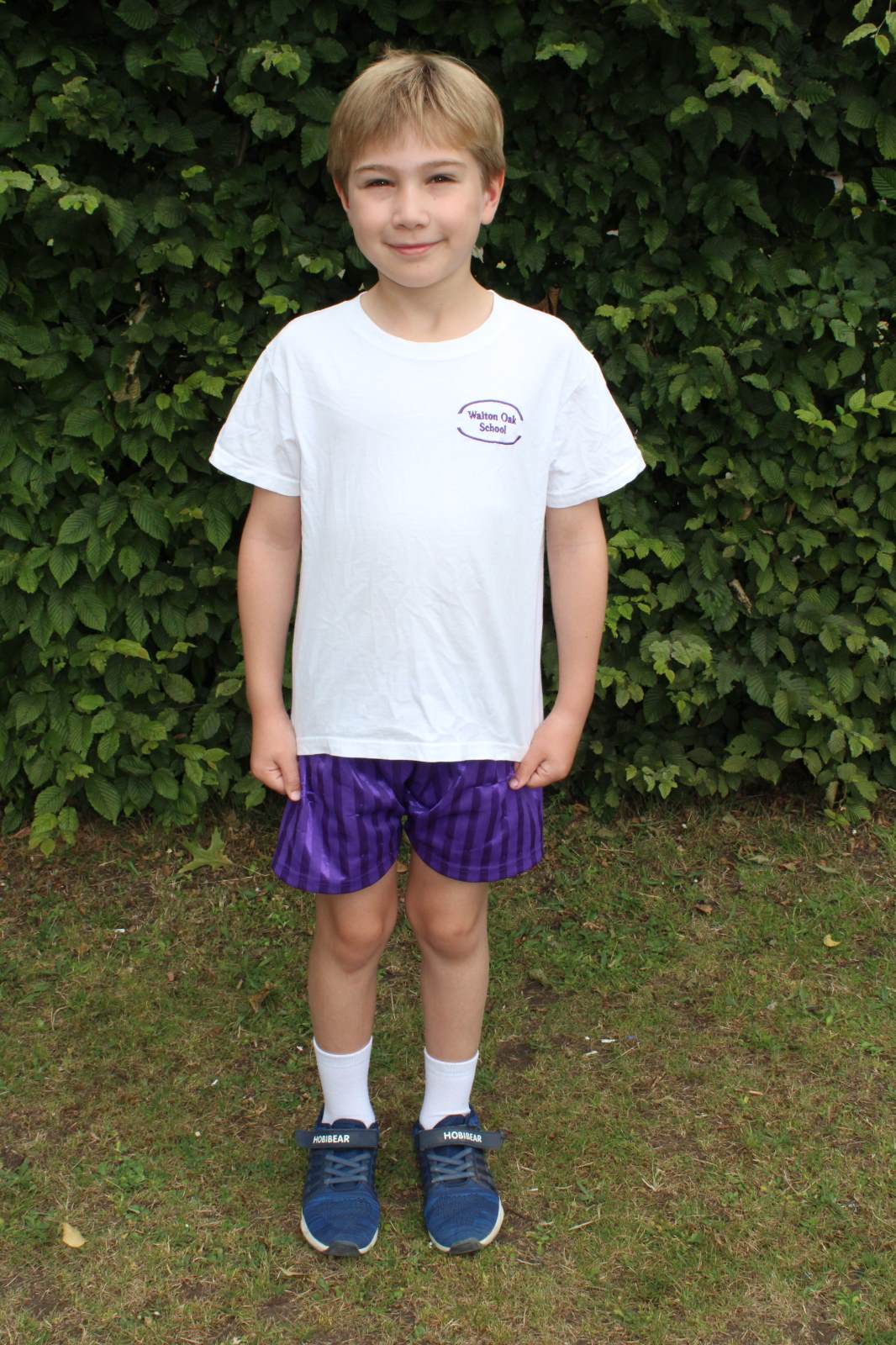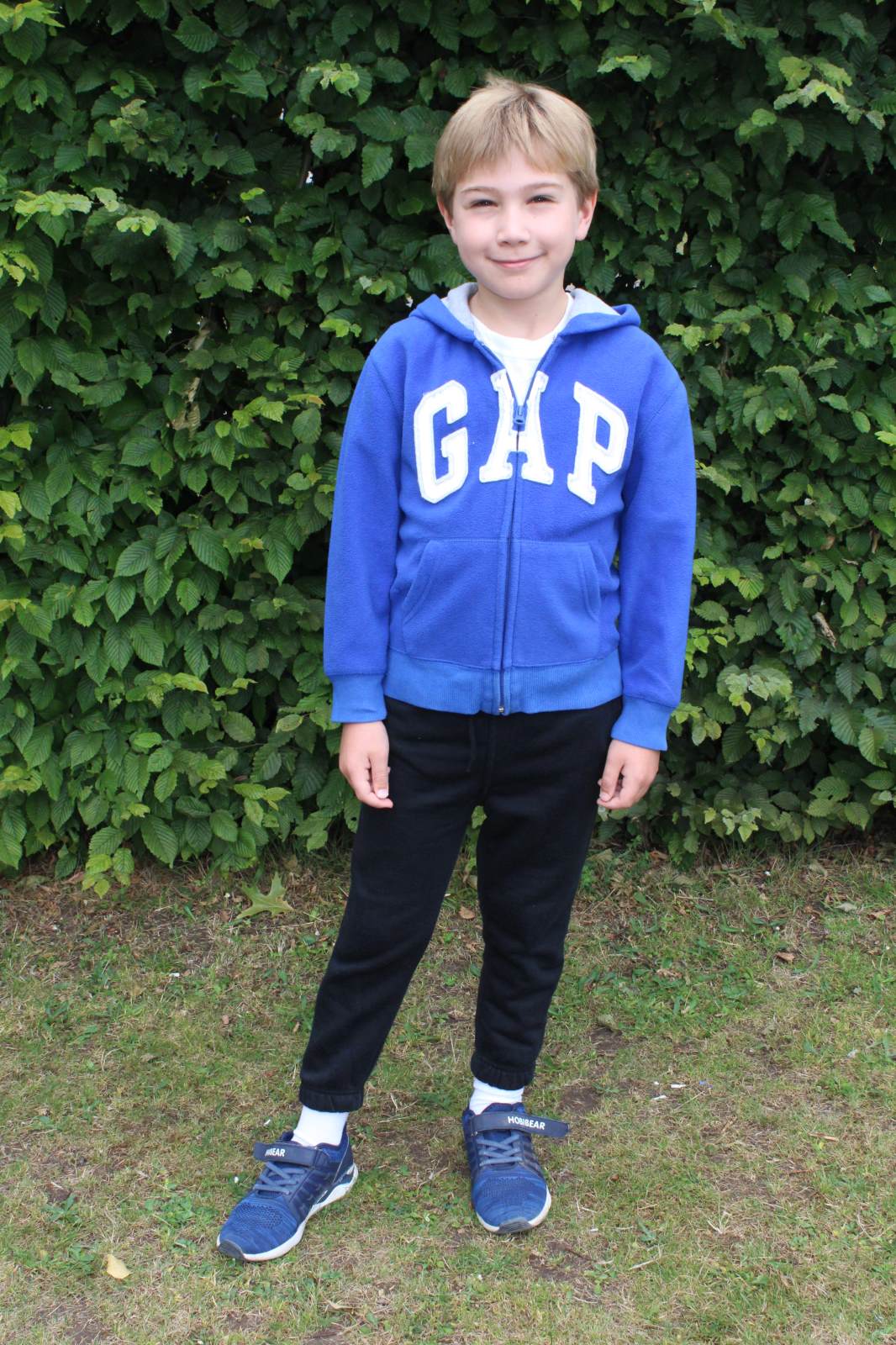 COMPULSORY PE KIT LIST:
A white Walton Oak PE t-shirt or a plain white round neck t-shirt with short sleeves.
A pair of purple PE shorts.
A pair of white sports socks.
A tracksuit (trousers and jacket) or a fleece/hooded top and jogging bottoms, ideally dark in colour.
A purple Walton Oak PE kit bag.
A pair of trainers.
*Plimsolls are not part of the Walton Oak PE uniform*
SUGGESTED ITEMS OF ADDITIONAL KIT
In the winter months - children may wear waterproof clothing, gloves and a sensible woolly hat (no hats with tassels please - they obscure vision). Scarves cannot be worn due to the risk of choking, especially during games activities.
During hot and sunny weather - a purple Walton Oak/light coloured baseball cap is advised to be worn to shield children's heads from the sun. Parents/carers are encouraged to apply sun cream to their child before school to provide some protection from the sun.
PLEASE REMEMBER:
Clearly label every item of your child's PE kit so that we may give it back if found.
Long hair (boys or girls) should always be tied back to prevent entanglement in apparatus and to prevent obscuring vision. This includes any child (boy or girl) who chooses to wear a long fringe that covers their eyes. A man-band, hair tie or hair clips will all enable the hair to be kept away from children's eyes.
Please give some consideration as to how you dress your child on the days they have PE lessons, especially children in Reception and Key Stage 1. If you dress your child in tights and they cannot take them off or put them on by themselves, please teach them how to put them on by themselves, or place them in trousers.
All sports Governing Bodies insist that no jewellery at all (including Fitbits) may be worn at all during PE lessons, swimming lessons or extra-curricular sports clubs. This includes watches, necklaces, bracelets (metal) and earrings. Medical bracelets or necklaces are however, allowed, but may need to be taped by parents/carers, depending on the activity.
Going shopping for PE kit?
Click here
for a handy printable PE Kit Checklist.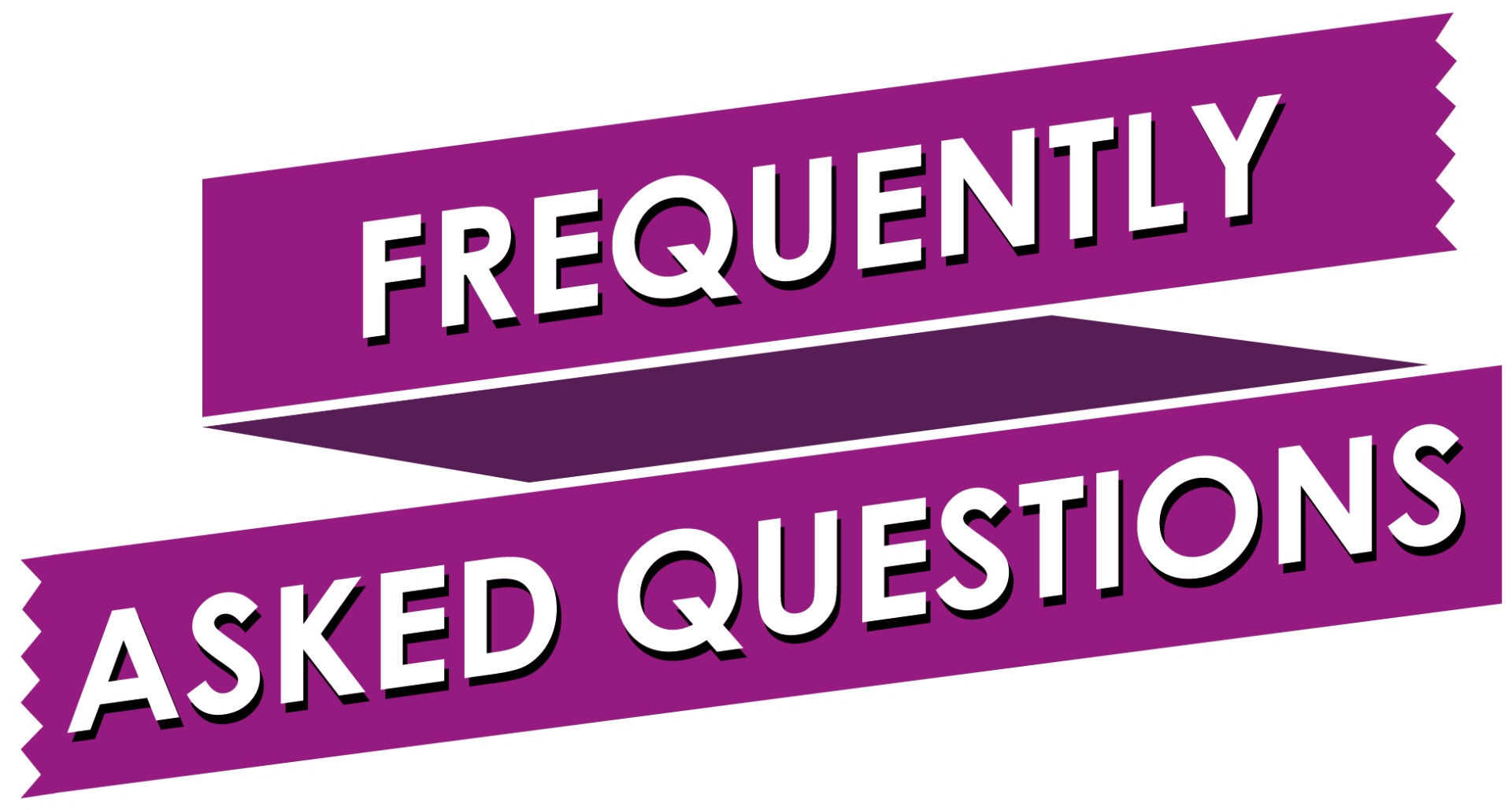 What days do children have PE and when do I need to bring their PE kit in?
Every class from Year 1 to Year 6 has two lessons of PE a week and there is a timetable of when their lessons are. However, there needs to be some flexibility due to PE lessons sometimes having to change days (for reasons such as World Day, school trips, productions or adverse weather). We therefore always ask that PE kits be taken home on a Friday and brought back into school on a Monday. This means that your child should never miss a single PE lesson!
Why does my child have to wear white PE socks? Can't they just go sockless in their trainers?
There are at least 6 reasons why we ask you to buy your children white PE socks. In no particular order, here they are:
your child's trainers will smell if socks are not worn
your child's trainers will change colour on the inside due to the sweat
mould may grow in their trainers
your child can get blisters on their feet due to rubbing caused by exercising without socks
your child's trainers will need replacing quicker (washing trainers in the machine ruins them)
if their feet get wet or slightly damp from splashes of rain during PE, they can take their PE socks off and put their dry school uniform socks on. No walking around all day with wet or damp socks!
Why does my child have to have a tracksuit in school all year round? Surely they don't need it during the summer months?
Surprisingly, yes they do need a tracksuit all year round. The weather in Great Britain is unfortunately, not always great! Even in the summer months, we can go from blistering sunshine one day to cold and cloudy the next day. If your child has a tracksuit in school, then they can decide if they wish to wear it or not. It gives them the option to feel comfortably dressed during PE in any weather or climate.
Can my children share a PE kit with their sibling, or borrow one from their sibling if they have forgotten their own kit?
We're afraid not. Every child is entitled to have their own individual PE kit to wear during PE lessons; children will not be allowed to share with or borrow PE clothing from a sibling. Children need to feel good and look good wearing their own kit, which fits them perfectly. If you find you are financially struggling to buy clothes for your child, Walton Charities can help families who need help with purchasing PE kits.Click here for how they can help you.
My child would like to get their ears pierced. Is this allowed? What happens when they have PE or swimming lessons?
We prefer that children do not have their ears pierced at all, but any child who wishes to have them done must only have them done at the start of the six weeks summer holiday.This allows the ears to heal properly and to be cleaned regularly to stop infections, before they start back at school in September. Children should be taught by their parents how to remove and reinsert their earrings. Otherwise, it is purely the responsibility of the child's parents/carers for removing and reinserting earrings on the days that their child has PE, swimming lessons or sports clubs. School staff and other children should not remove any child's earrings.
You do not have plimsolls listed on your PE kit list. Can I buy these for my child?
Sorry, no. We banned plimsolls from Walton Oak over four years ago now. There are numerous reasons why we do not allow your child to wear plimsolls in PE lessons. Some of these reasons are explained beautifully by this lady:
"You have one pair of feet and need them for life, and yet some children today are wearing shoes which don't support or protect their ankles and toes. Many children are wearing slip-on elasticated trainers, but the main problem is that these are just too flat. Since so much of the world has now been tarmaced over, we're walking on hard, flat surfaces all day. These shoes don't offer enough support for the foot itself - the foot arches, ligaments and muscles become stressed and strained.Many people think that Converse trainers, which are also tied on with laces, are good for the feet, but they are not. They're just too flat".
Source: Emma Supple, podiatrist at Supplefeet in North London
You ask that children only wear Velcro trainers unless they can tie their own laces completely on their own. Why is this?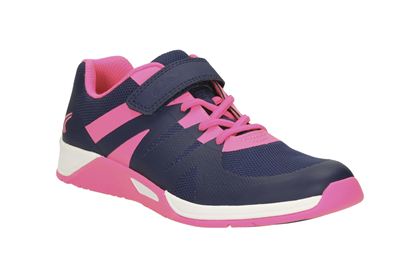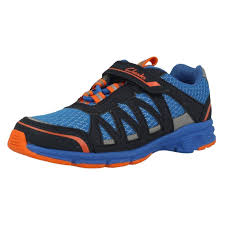 One important part of being at school is to become increasingly independent and this includes being able to get undressed and dressed for PE lessons, including being able to put your trainers on and taking them off. There are 30 children in every class and usually one or two members of staff. If these members of staff had to tie up all 30 children's pairs of laces every lesson, valuable time is wasted that should be spent doing PE. If you want to buy your child trainers with laces, then this is absolutely fine. But, you must have taught them how to tie and untie their laces, including doing a double knot for PE, before they wear them in school. Otherwise, please place them in Velcro trainers.
Does it matter where I buy my child's trainers from? I've seen some children wearing Nike Huarache and Nike Air Max trainers and these are expensive. Should I buy them?
No, it does not really matter where you choose to buy your child's trainers from.That said, may we advise you to make sure you try to buy fitted trainers for your child. It is so important for children to have well-fitted trainers on, especially when exercising. Here's why:
"On average, children's feet grow at two sizes per year in the first four years of life, and one size per year thereafter until growth is complete. However, a child's foot may not grow for a considerable period of time and then grow several sizes in a relatively short period. To ensure that shoes still fit properly for length and width, a trained shoe fitter should check them every eight weeks. You may do this more frequently if you are aware that they are actively growing in height. Checking that your child's shoes fit properly is best done by the shop where the shoes were bought, ideally by a trained shoe fitter who will also measure the feet".
There are four main warning signs to look for when checking your child's feet:
Skin: look for areas of redness and rashes particularly between the toes, in the arches and below the ankle bones indicating athlete's foot, particularly if they are itchy. Look for red marks and/or blisters at the back of the heel and on the tops of the small joints of the toes indicating ill-fitting shoes. Raised and painful hard masses on the soles of the feet may indicate a verruca.
Nails: any inflammation around the nails should be taken seriously as it may indicate infection. Any discoloration of the toenails should be checked by your podiatrist.
Deformities: toes should always be straight in line with the foot and not drawn back or curled. The fifth toe may tuck under the fourth slightly and the fourth under the third toe but the big toe should also be straight.
Posture: If the feet appear to be excessively turned in or out or the arch looks very flat, particularly if the child complains of pain, the advice of your registered podiatrist should be sought.
Source: The College of Podiatry
If you financially can afford to buy expensive trainers, then it is your choice to do so. We would advise you to keep these expensive trainers at home for 'best' and simply have a cheaper pair to keep at school, especially given how quickly children's feet grow!
Do you have any advice on where to buy trainers for PE lessons?
Clarks have a great trainer range for boys and for girls. Sports Direct have a large range of running trainers for both girls and boys. Most leading retailers will stock sports trainers for children to wear.
Help! I'm trying to teach my child how to tie their own shoelaces, but I'm struggling. How do I teach them?
You have several options here. You could remove the laces your child currently has in their trainers and replace them with something like Lock Laces which are elastic no-tie shoelaces. These (and similar versions of them) can easily be purchased from Amazon.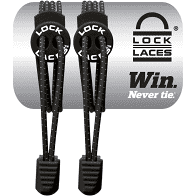 Or you can use one, or all, of the three videos below that may help you to teach your child how to tie their laces. They show different ways of tying shoe laces and all three videos are useful for both right and left handed children.
CLIP 1: Maygon Brack (Youtube) - The 'X' technique.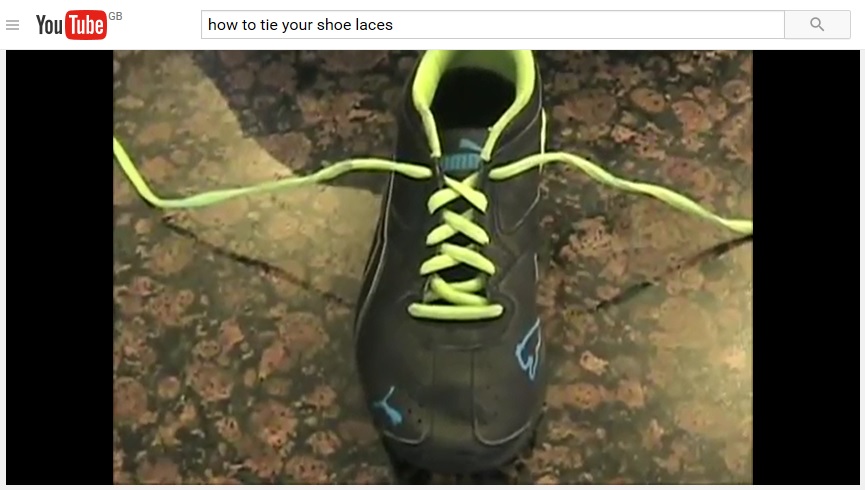 CLIP 2: Rumble Viral (Youtube) - The 'magic fingers' technique.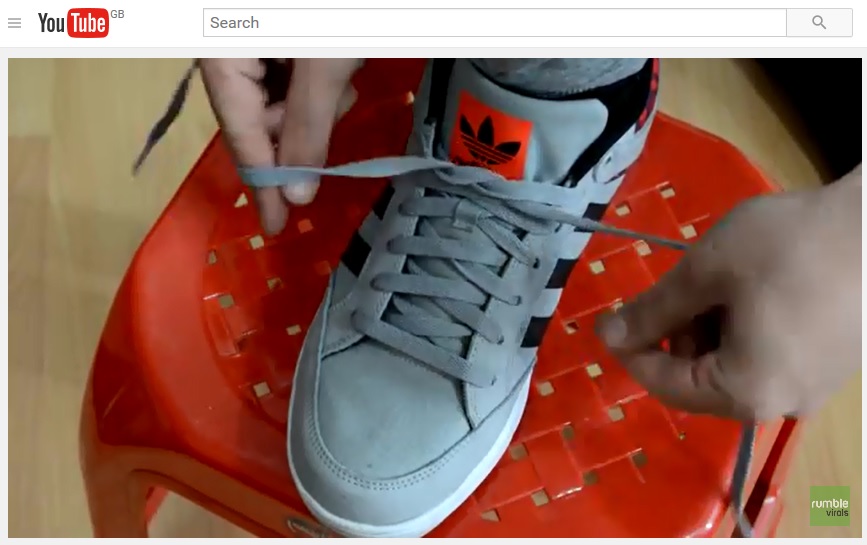 CLIP 3: Cheryl Crosby (Youtube) - The 'bunny ears' technique.